Desert photo shoot in Dubai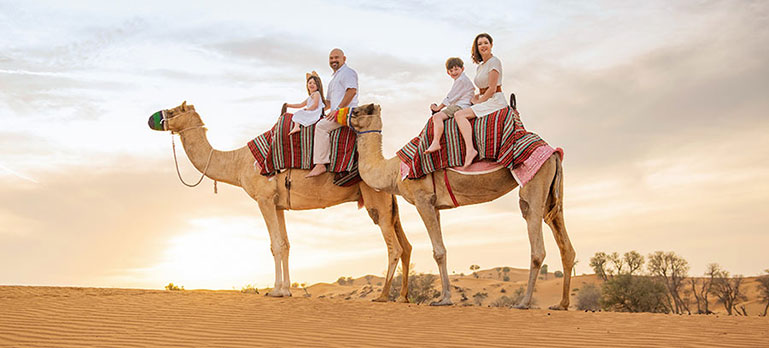 You'll be surprised how amazing the photos taken in the Emirati desert can be.
Many of my clients purposefully choose photography in the desert of Dubai. It would seem that this can not be interesting: only sand, no imposing architectural structures near, there is no romantic sea or lush green parks. But I strongly advise you at least once to try photographing among the golden-beige Emirate dunes. Undoubtedly, the desert can favorably emphasize the correct image. Desert like veil bride. You may not notice it, but it will complement you, placing the correct accents. The desert is like a blank canvas. You can depict everything your heart desires on it. From light romantic images to bright and flashy fashion ideas. Try a сharacter of an oriental beauty from "1001 nights" or a loving couple standing on the edge of light and shadow - the peak of a sand dune and watching the sunset, a merchant leading a caravan of camels or a traveler striving for his dream and new adventures.

Solo, families or couples
Think of plain matching dress
Dubai -

Outdoor